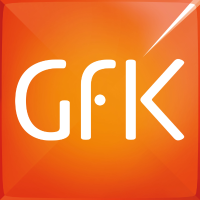 Are you an analytical person with courage and a great interest in consumer markets? GfK Consumer Choices Nordic is searching for a Market Research Consultant to be based in Lund, Copenhagen or Stockholm.
Responsibilities
As a Market Research Consultant you will belong to GfKs Business Unit Home and Lifestyle, specialising in the White Goods and Building Markets. You will join an experienced team and will be given the opportunity to grow into the role as a consultant and market expert with a full market and product knowledge.
You will report to our Business Unit Manager Christine Månsson Clement in Lund and will be based in one of our Nordic offices; Lund, Copenhagen or Stockholm.
GfK Retail and Technology monitors and analyses the development of the markets for consumer electronics. We cooperate with suppliers and retailers and supply a unique product that helps them in their decision making. In your position as Market Research Consultant you will become an expert  within your area and present market insights to our clients; for example BSH, OBH Nordica, Whirlpool, Bosch, Kärcher as well as our retail partners.
Personal characteristics and qualifications
We believe you are a driven, well-structured and thorough person who enjoys developing long term client relationships. You need to have an excellent ability to understand and analyse data to be able to see the real reasons behind the figures as well as a talent to interpret and deliver actionable insights to our clients.
You need to have a degree within Economics/Marketing and at least 2-3 years of work experience, preferably from marketing, sales, brand development or retail.
Language skills: At least one Scandinavian language and fluency in English. Fluency in Finnish is a strong merit.
We offer
We offer you an engaging, challenging position in a global growth organisation. You will work independently but also be part of a team of experts, all contributing to the final product. If you are based in Stockholm or Copenhagen you will be expected to spend the first month at the Lund headquarters. After this introduction period you should expect to 4-5 days per month in Lund.
Apply
Do you like to contribute to your clients' market development? Do you want to belong to a ambitious and developing team? Please send your CV and cover letter in English or Swedish to charlotte@insikta.se, no later than the 10:th of January 2016.
If you have any questions about the position, you are welcome to contact Charlotte Olsson at Insikta Recruitment 0046-706021911
The GfK Group is one of the largest market research companies in the world. The Group has a staff complement of 12,000+ employees working in more than 100 countries, who deliver the knowledge on markets and sectors which our clients need for their decisions. The GfK Group is headquartered in Nuremberg.
GfK is a full-service institute, which regards itself as a supplier of knowledge.  It is a company with a tradition, which places a high value on continuity, long-term client relationships and consistent achievement at the highest level. This is also the reason why GfK cultivates its roots, which lie in academic research. The focus on innovation and progress is a central component of GfK's corporate culture, ensuring that the advanced technology and consistent quality of the methods, tools and practice areas are used.
GfK delivers services in all major consumer, pharmaceutical, media and service sector market segments. Services are divided into two sectors, Consumer Choices and Consumer Experiences.
Consumer Choices' business focuses on market sizing, currency and convergent media and sales channels. It delivers highly detailed, accurate and timely data. We call it Consumer Choices, because it focuses on precise data, related to choices and actions consumers have made.
Consumer Experiences' business explores consumers' attitudes, through highly creative, robust and flexible methodologies. We call it Consumer Experiences, because it focuses on people's perceptions of the world and the way they experience it.